It's no surprise that many attorneys react to the thought of doing a newsletter with the enthusiasm of a sloth. Legal marketing requires the attorney to step away from practicing law to work on something that often seems to result in disappointment. On top of this, "newsletters" seem old fashioned. They seem very 2005. Blogging, social media, and SEO sound much sexier.
But when done properly, newsletters are highly effective at generating clients, much better than blogging (especially when considering your time investment). But the difference lies also in the kinds of leads you'll get. There is a significant difference between referral from friends and cold leads from the internet (hint – newsletters = warm referrals).
Keep reading to learn how newsletters outshine blogging in almost every respect of attorney marketing. We'll also explain how you can outsource your newsletters to make it your time investment extraordinarily minimal.
And yes (before you start speculating), BAR Digital Media offers a newsletter service for lawyers. So, yes, I'm biased and I have a financial motive for this post. But also know this… I was a full time litigator for five years, I started my own firm, and I've generated a lot of clients using both methods. My success in getting clients is why I decided to start BAR Digital Media, Inc. So, I know what I'm talking about and I'll stake my reputation on it.
Blogging Was Great for Lawyers, but Not So Much in 2019
Before going any further, let it be said that we're well aware of the irony of us criticizing blogging by way of a blog. But here is the honest truth…. blogging is overrated. Why? Because relationships rule the legal profession. And blogs do not account for the rules of relationships.
There was a time when the blog was considered the future of attorney marketing. The allure is that you take the time to post a blog article once, and then it would forever entice potential clients to contact you. It's nice when it works, but it rarely works like that. There are so many factors like domain authority, inbound links, the quality of those links, title tags, meta tags, time on page, etc. Most lawyers don't have time to master these things.
That's not to say blogging can't work well. It does for me and lots of lawyers. But increasing competition makes it harder each year. More importantly, producing good content consistently is a commitment that most lawyers fail to keep. Finally, most lawyers don't have the patience, temperament, or infrastructure in place to slog through lots of potential cold leads each day.
Moreover, blogging is a passive approach to marketing, which affords the attorney less control. You are at the mercy of the algorithm, competition, SEO best practices, technical hurdles, and more.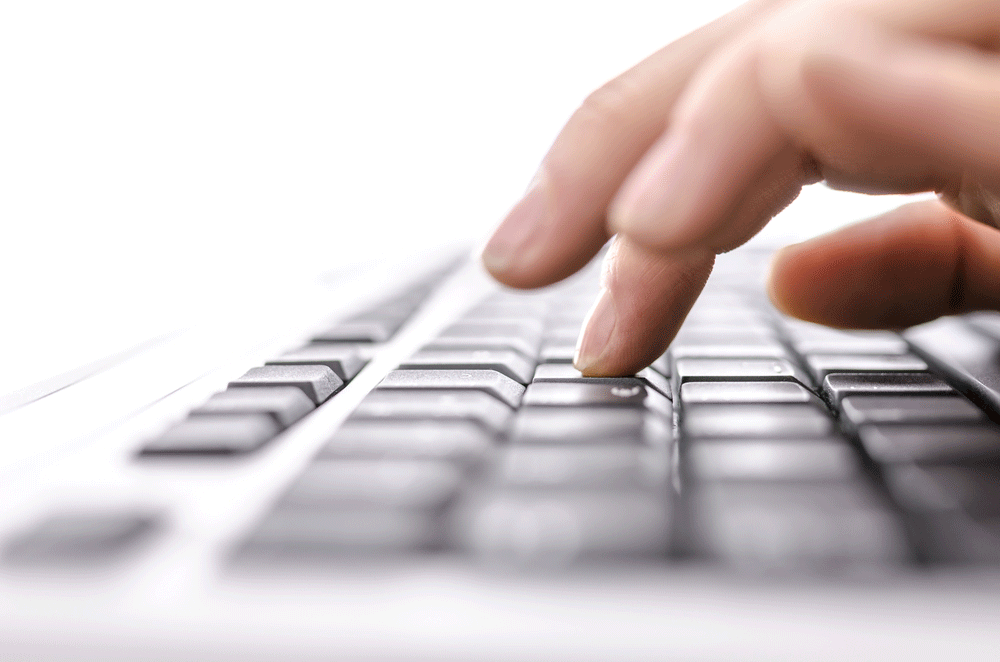 Newsletters Are Better than Blogging Because of How Relationships Work
When done properly, newsletters, on the other hand, are all about maintaining and strengthening relationships. Since referrals are based on relationships, your newsletter is an effort to get more referrals from your friends, colleagues, and extended referral network. Relationships are how lawyers get the majority of their cases.
Moreover, newsletters are a way of proactively attacking your marketing, not waiting around for Google's mystical algorithm to work for you. You have control over who sees the content and when.
Think about it.  A blog more or less sits on a website. Ideally, every step has been taken to ensure that the blog finds itself in front of the right set of eyes. But there are no guarantees your content will end up in front of a potential client on any given day. It's a bit like casting a line in a vast ocean and hoping the right fish—the fish that wants to hire you for your legal expertise — will bite.
Digital Newsletters Target the Clients You Want to Attract
If you've been practicing law for any amount of time, you've probably developed a decent contact list. This list is filled with former clients, potential clients, family, friends and colleagues. These are the people who know your work, who trust you, and who are likely to refer business your way. Additionally, these are people you want to work with.
These folks will refer good business your way as long as you manage to stay at the top of their minds. And a quality newsletter is a great way to do that at scale.
Unlike the write, watch, and wait approach of a blog, a good newsletter actively informs the people on your contact list of the type of cases and matters you handle. And it just so seems to happen, when you're connecting with people who are in a position to refer work to you, it seems to happen naturally.
Blogging Takes a Ton of Time, Newsletters Take Much Less
There are topics, particularly in the legal profession, that are impossible to explain in a few sentences. This is another key reason why blogging can be an important tool in the legal marketing tool kit.
But good luck if you're a family attorney trying to keep the word count on a blog post about Gavron warnings under a thousand.  And good luck trying to keep your readers' attention all the way to the end of a post like that. It's just a fact of life, legal blogging takes a lot of time and it's very difficult to delegate it down to a paralegal or law clerk. On top of that, you have to blog consistently and regularly to have a maximum impact.
Meanwhile, a good newsletter can be drafted with as few as 200 words. And they're typically sent out to hundreds of contacts using an automated system once or twice a month. By targeting your list of contacts with a well-written newsletter that's short and features some nugget of wisdom or bit of humor, you're more likely to stay at the top of your contacts' minds.
Newsletters Can Help Attorney's Grow Their Contact List
No one's suggesting you have to choose between blogging or monthly newsletters. In fact, newsletters are a source of inspiration for blog posts. They can be reconstituted into new blogs after being disseminated to your referral network.
Newsletters can also contain links to existing blog posts and drive traffic to your website.
Herein lies yet another advantage of the newsletter. Ideally, if you're sharing newsletter content on social media platforms such as Facebook, you have an opportunity to sign followers up for your newsletter subscription, thereby increasing your network.
This is something not as easily done through a blog. Remember, a blog basically sits on your website. People might find content there, however, if you blog infrequently, it's probable no one will see a prompt to join your newsletter buried in the content there.
Should You Do a Newsletter In-House or Outsource it?
Even if you're an attorney who maintains a blog and posts regularly, you should definitely considering doing an e-newsletter to stay on top of your contacts' minds. You're losing out on a large chunk of referral business if you don't.
The obvious question you'll want to ask yourself before setting out on this venture is whether or not you'll handle the newsletter yourself, delegate it to an employee, or outsource it to a newsletter service.
First, it's difficult to delegate it to an employee. Why? Because it requires the following:
The person must learn how to use an email service provider,
It requires that the employee take time away from your legal services and dedicate it to marketing,
You must pay for all that employee time,
It requires you to create a system for inviting contacts to subscribe to your newsletter,
You must pay a web designer to create and place an opt-in form somewhere online for people to affirmatively opt-in,
You must follow all of the laws surrounding sending email newsletters,
And much more….
As you can see, doing a newsletter on your own will take substantial time away from practicing law. Even if you decide to delegate it down, it's a lot of attorney and oversight time. However, outsourcing this job to a company like BAR Digital Media represents a cost and time-effective way to produce a stellar newsletter. Most of the heavy lifting is done by someone who's sole focus is on writing newsletters. I'm a lawyer. Your newsletter is written or reviewed by yours truly.
If you're interested in learning about our newsletter services, click here.